Ah Vegas! The home to epic stags, wild weekends and memories that shouldn't be mentioned in front of your gran…
My experience in Vegas was set to be more tame, thanks to Americas drinking age of 21 – Sigh.
Still, leaving Death Valley National park:
(Check out my posts: Top 5 Things to Do in Death Valley  and Accommodation Review)
I was beyond excited to spend some time within the famous city….
Driving through Nevada's wilderness, with nothing in sight for miles, I began to question how such a large, vibrant city could possibly be based within such a harsh landscape. Sure, I knew Vegas was located in the middle of the desert but never before had I appreciated just how remotely it's based.
Seemingly out of nowhere, the road opens up into a massive 'highway', with the sand and rocks of the desert being instantly replaced by the cities suburbs.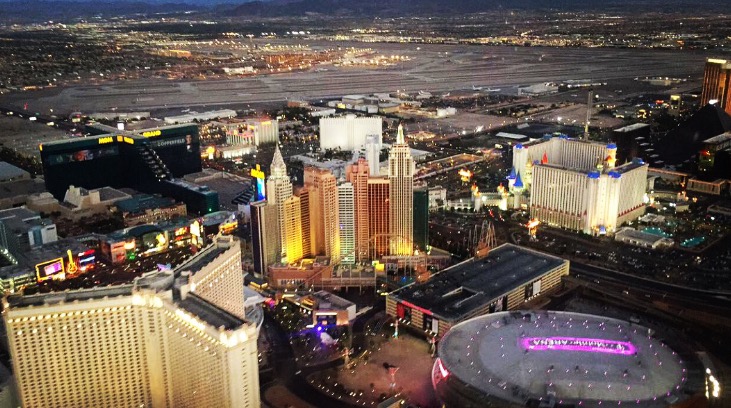 For me, this was somewhat unexpected. I had imagined being greeted by the infamous towering buildings and flashing lights, not rows upon rows of perfectly similar homes.  With hindsight, it seems stupid that our perception of Vegas is just the strip… After all, the city does have a permanent population of over 500,000, who have to live somewhere!
Something also not expressed in popular culture is the traffic which, was by far the worst we encountered on our All American Road Trip!
Entering the city along route 95, the excitement of catching a first glimpse at New York New York and mini Paris,  was quickly overcome by annoyance. Staring at the back of the famous hotels for 10 mins,  without having moved an inch, sort of takes away from the magic.
None the less, I suppose it does make your eventual arrival on the strip all the more worth it…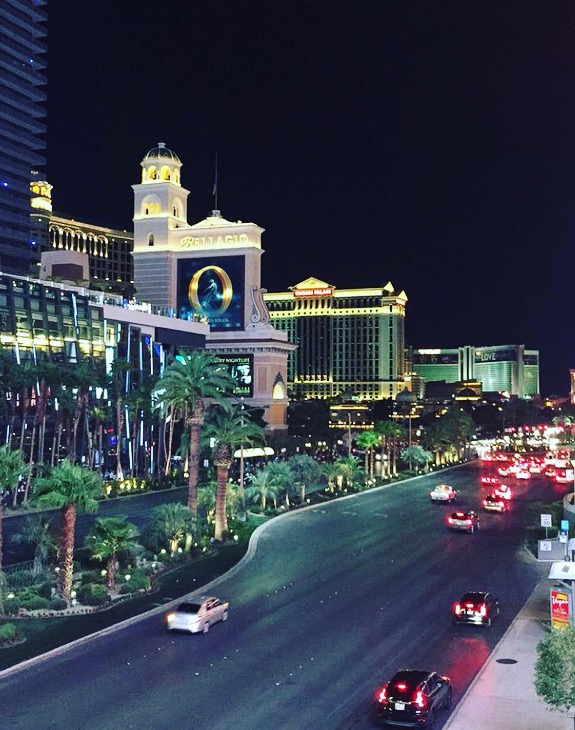 Words can't describe the atmosphere of excitement and an epic sense of suspense for what may happen next!
Something that struck me was the sheer size of everything. Nothing's done on a small scale! For example, all the hotels are colossal: Vegas is actually home to 6/10 of the biggest hotels in the world! – You could spend a whole day just exploring your accommodation… You know if you got bored of partying.
(Follow Earth's Magical Places to be notified on our next post about staying at the Cosmopolitan Hotel)
If the city's not impressive enough in the day.  Boy does it come alive at night!! The famous lights glisten and flash, meaning  you're not quite sure where to look. Meanwhile, the Bellagio fountain display is a must see spectacle!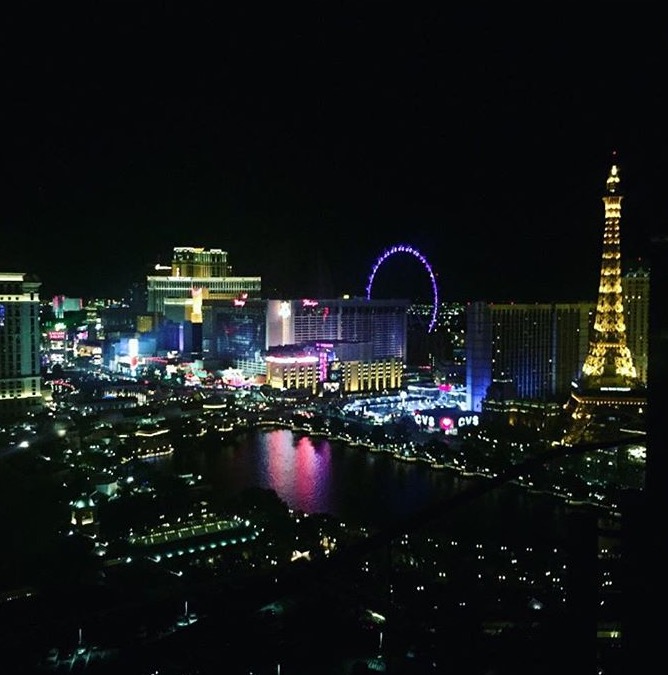 Just wondering the streets you can see why Vegas is viewed as such a magical destination! Personally, I can't wait to return for another visit… Its outrageous, Lavish and oh how I adore it!
♦♦♦
Have you been to Vegas? Thinking of going? Or simply have any thoughts after reading this post? I'd love to hear from you in the comments below!