The UK is packed full of amazing places to visit! Yet, whilst this has always been the case, I've often overlooked many of the most beautiful regions in favour of a trip abroad. However, if there's one thing that 2020 has taught me, it's the benefit of exploring destinations right on your doorstep!
Thus, from immense National Parks to vibrant cities, here are 10 holiday destinations in the UK that you need to visit at least once in your life…
♦♦♦
1) UK Holiday Destinations (London):
Let's start my list of the top holiday destinations in the UK with the most obvious suggestion: London. The city really needs no introduction, nor explanation for why you need to visit… However whether you're planning on a solo break, a couple's getaway, or quick trip with friends, London really does have something to offer everyone!
Plus, no matter how many times you visit, famous landmarks never seem to lose their appeal. For example, there's something so magical about Buckingham Palace, or a visit to the Royal Mews, that I still get excited every time I walk past.
This said, there are so many different parts of London to explore, that you can always find somewhere new to visit as well. In fact, I could probably make a whole other list all about the different places to go within the city… But to summarise, Notting Hill and Dulwich Village are two of my personal favourite areas to explore!
---
2) The Lake District:
One of the most beautiful places in England, and probably my top place to visit in the whole country, is the stunning Lake District National Park in Cumbria.
Picturesque villages such as Ambleside, Grasmere, and Eskdale are peppered throughout stunning scenery, which is made up of over 300 high peaks and fells, including Scafell Pike (the highest mountain in England).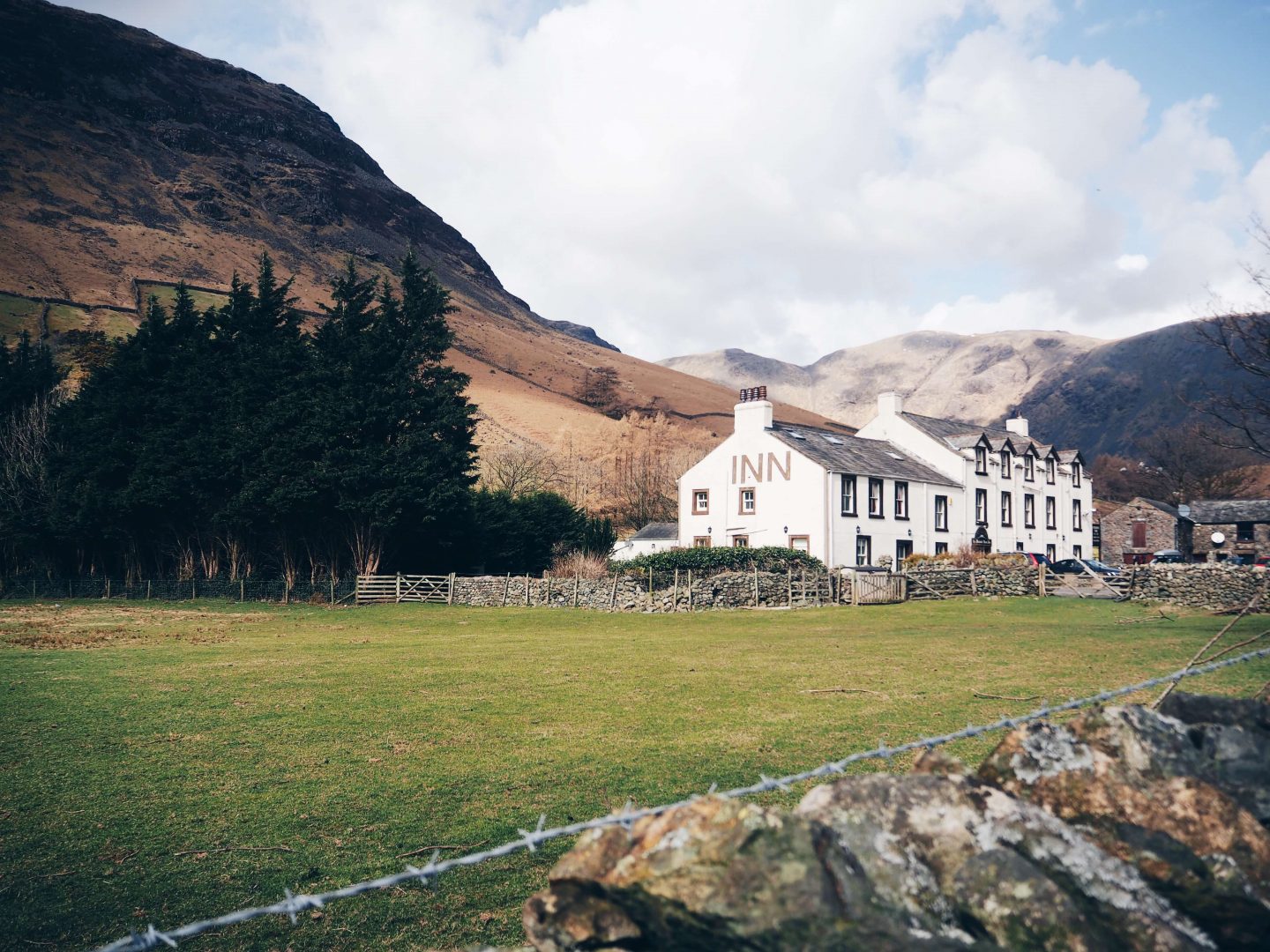 The natural beauty is what I, and so many others, love most about the area! Thus, there's nothing better to do in the Lakes than get your walking shoes on and simply relish in the tranquility of the National Park.
This said, there are lots of other exciting things to do in the Lake District. For example, you could discover historic landmarks like Hadrians Wall, or ride one of the last remaining miniature steam trains in the UK.
However, many visitors seem to miss out on the Lake District when visiting England. This could be because it's more difficult to reach than some of the other best UK holiday destinations, but trust me the drive and little bit of extra effort to get there is more than worth it.
---
3) The New forest:
Sticking with National Parks, but moving onto the smallest and newest in the UK, the next destination on the list is the wonderful New Forest. Somewhere I recently visited for the first time following lockdown!
Well connected via several train links, the New Forest is famous for its gorgeous free-roaming horses and livestock, which definitely give the area an undeniable old-world charm!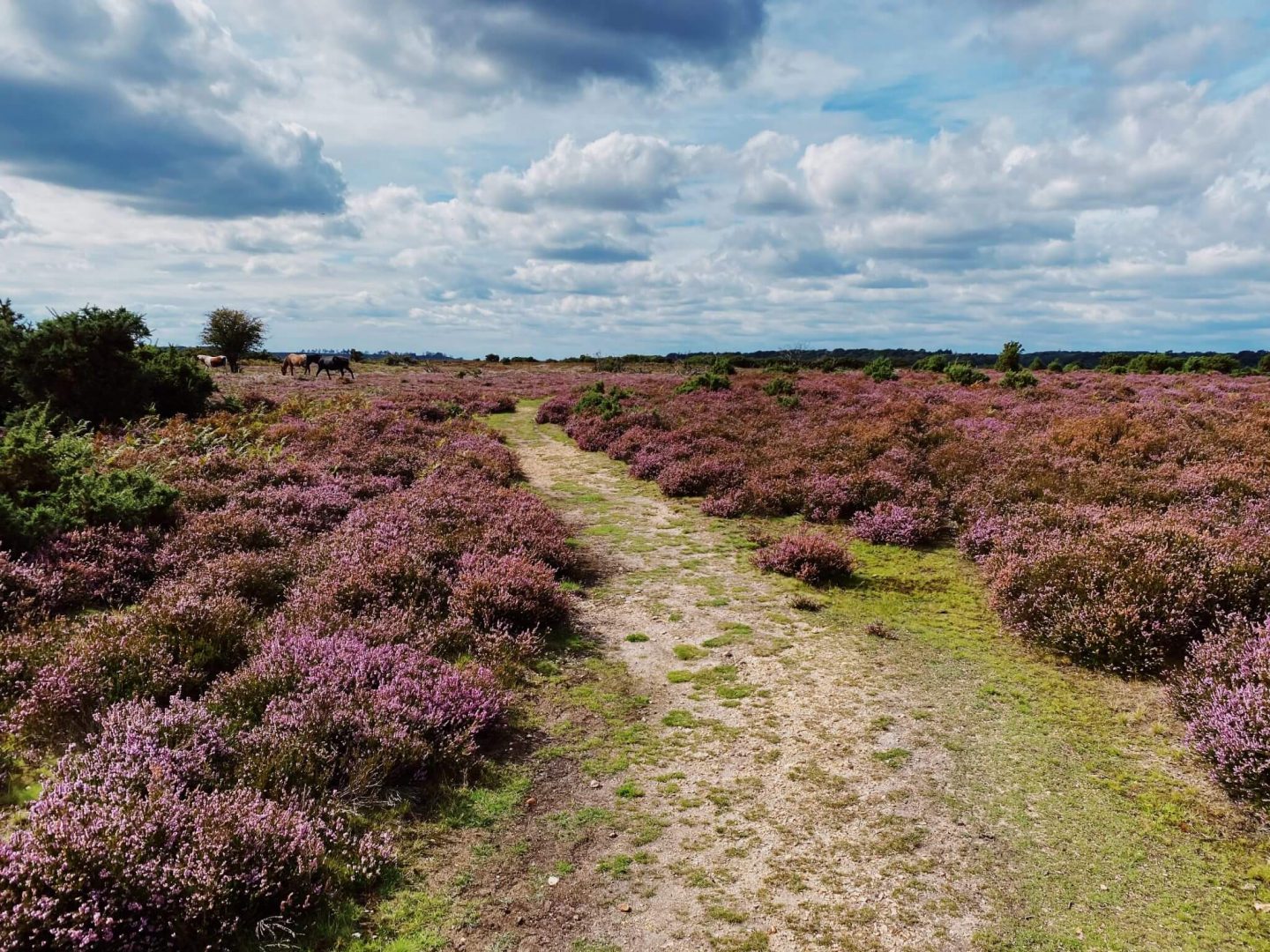 Couple this with over 200 square miles of pristine forest and colourful heathland, and the New Forest is no doubt one of the top places to go on holiday in England!
TOP TIP: The New Forest is also within an easy driving distance of many other fabulous destinations such as the Isle of Wight, Dorset, and Portsmouth. This makes it a wonderful base for further day trips! For example, I personally love enjoying all the free things to do in Dorest!
---
4) Holiday destinations in the UK (Brighton):
Similarly to London, another of the more touristy locations in the UK, but one that shouldn't be underestimated, is the seaside town of Brighton.
While many people simply flock to the pebbled beachfront for a Brighton day trip, there's more than enough things to do in the town that make it perfect for a mini-break or weekend away by the sea.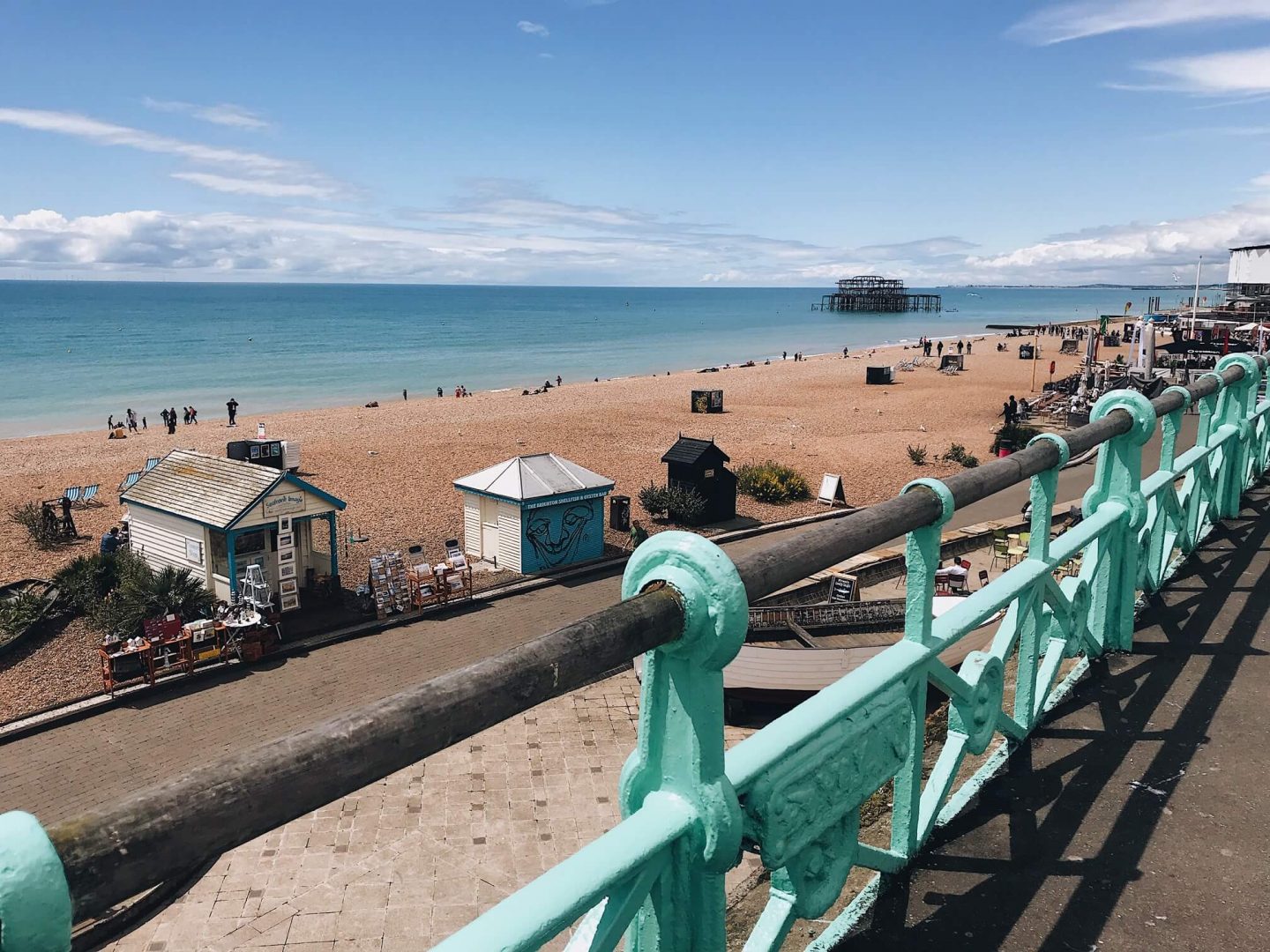 For example, you can take time exploring and shopping in the charming 'Lanes', enjoy the diverse attractions at the famous Brighton Pier, and of course, no trip would be complete with fish and chips on the beach!
Additionally, the vibrance of Brighton is undeniable. This lively and inclusive nature is quite unique, but it's nothing new! The quirky Royal Pavilion, built-in 1815, perfectly encompasses this charm, and it's even a former official residence of King George IV.
---
5) Suffolk:
While the South Coast is England's most popular beach destination, the historic county of Suffolk is a true hidden gem.
Mostly made up of idyllic countryside, there's not a city to speak of in the region! Instead, it's scattered with rural towns and charming villages, many of which feature some of the best-preserved Anglo-Saxon and medieval architecture in Britain!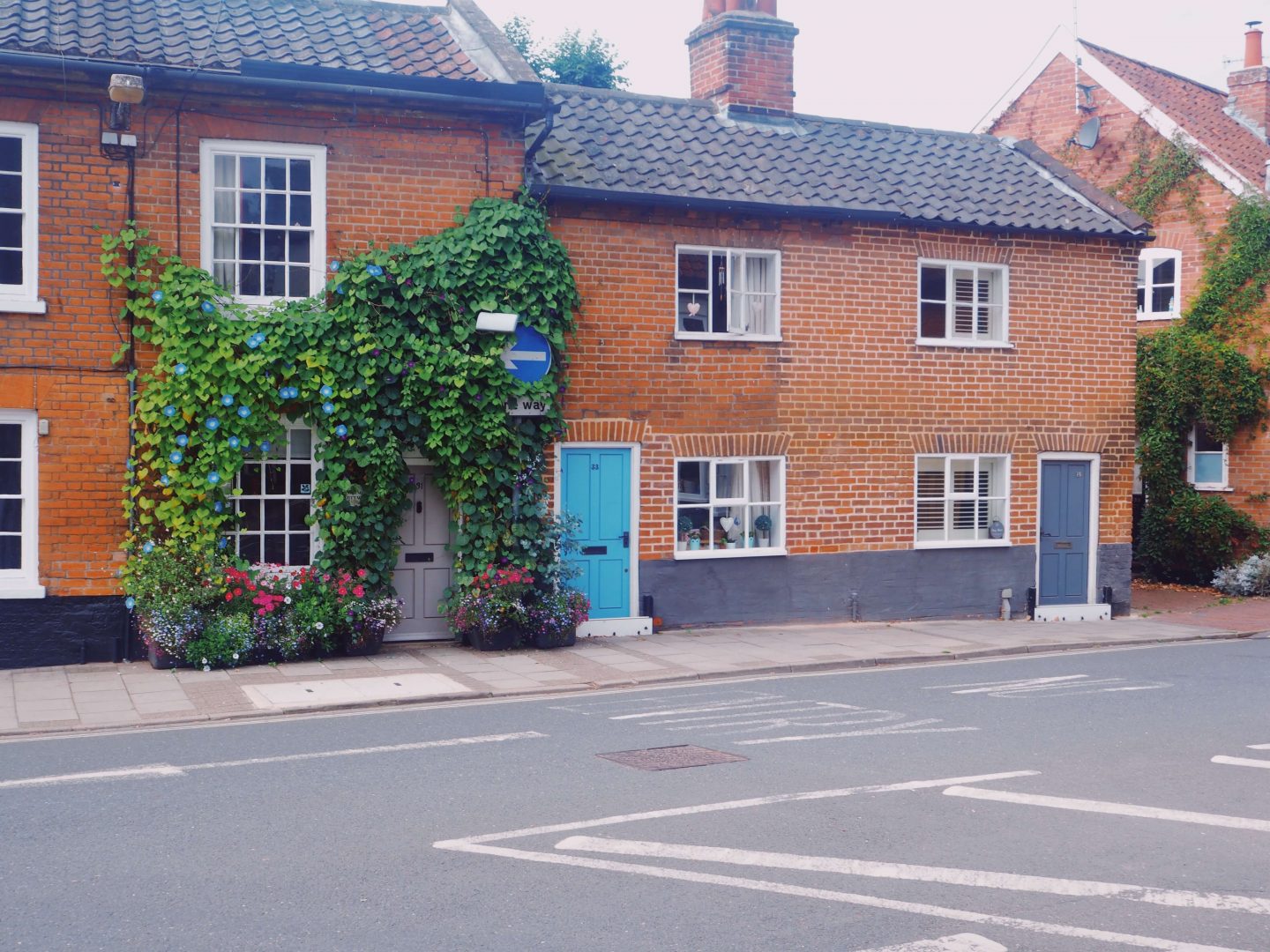 Some of the top places to visit in Suffolk include Bury St Edmunds and Ipswich, which is thought to be the oldest town in England… And Ed Sheeran's birthplace.
Yet, the many picturesque seaside resorts are what makes Suffolk so special in my eyes. For example, Felixstowe offers four uninterrupted miles of wonderful sand/shingle beaches. Further, nearby you'll find the peaceful village of Woodbridge, which just so happens to be one of my mum's favourite places!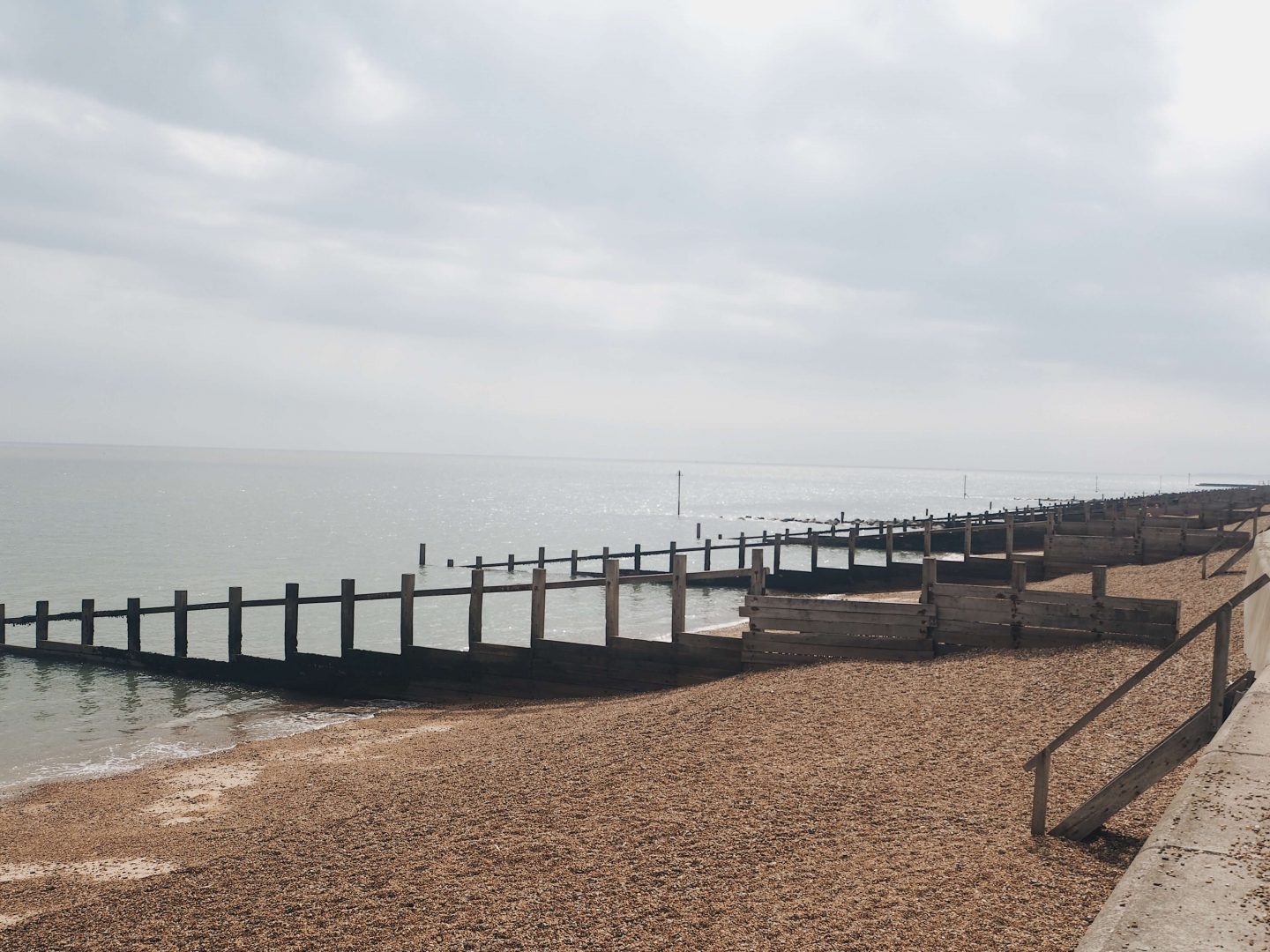 ---
6) Cambridge:
Speaking of wonderfully historic holiday destinations in the UK, Cambridge has to be next on the list. Where, thanks to the city's famous University, there's history around every corner!
In fact, it wouldn't be a stretch to say that most of the buildings in Cambridge have a rich and interesting past. Plus, they're absolutely awe-inspiring to look at, which adds to the city's quaint feeling.
The Gorgeous King's College Chapel is definitely the star of the show! However, my personal favorite building is St Johns, the university's oldest and wealthiest college.
In addition, the modern side of Cambridge is just as exciting, there are lots of lively bars and restaurants (making it perfect for a couples retreat). If this isn't enough, it's also one of my best-loved places to shop… Especially around Christmas time!
---
7) Best UK holiday destinations (Cotswolds):
If it's quintessential English charm you're looking for then the Cotswolds has it in spades, making it absolutely one of the top places for a UK staycation.
The gateway to famous cities like Bath and Oxford, the Cotswold's is another rural area full of outstanding natural beauty and quaint hamlets, where each village is as picturesque as the next.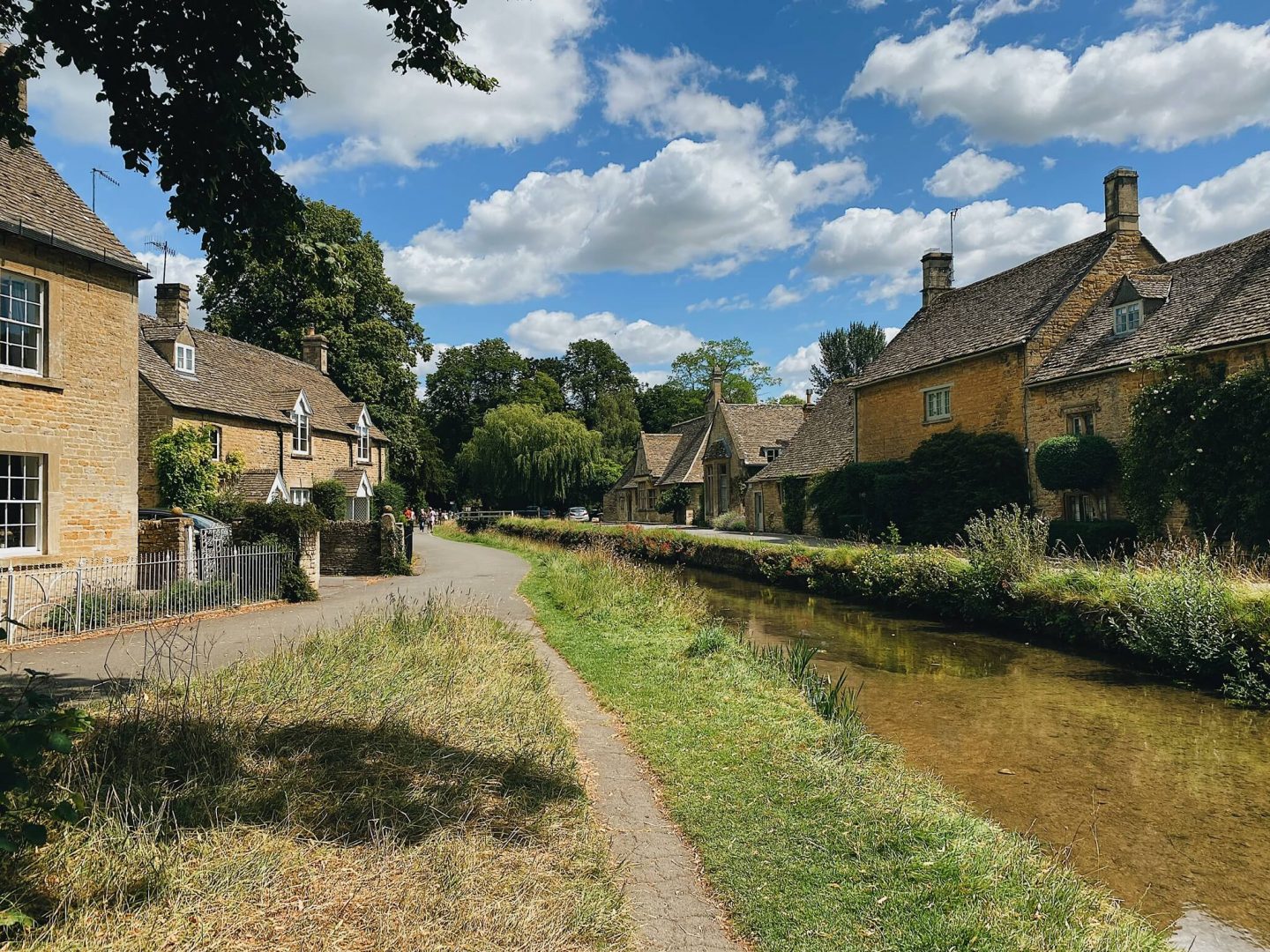 Simply put, once you visit the dreamy villages in the Cotswolds, you'll never want to leave. Therefore it's no surprise that many celebrities call it home, including the Beckham's and several of the Royals!
---
8) Norfolk:
It might surprise you to learn that the UK has many amazing sandy beaches… It's not all pebbles and shingles! Some of the finest golden sand can be found in Norfolk, which is another of the places I've quickly fallen in love with in 2020.
Beaches such as Holkham and Wells-Next-The-Sea are reason enough to visit Norfolk but there are also breath-taking stately homes to discover, and the amazing Norfolk Broads (one of the only man-made national parks in the world)!
TOP TIP: Learn more about how you can enjoy the best North Norfolk Coast Holiday.
---
9) Holiday destinations UK (Cornwall):
One of the oldest and most popular holiday destinations in the UK has to be Cornwall. There's something special about Cornwall breaks that I just can't put my finger on… But it may have something to do with the fact that it feels like a faraway, almost fairytale land.
Located right at the end of the UK (you can actually visit the most westerly point at Lands End) Cornwall promises amazing beaches, an indoor rainforest, courtesy of the Eden Project, and a rich history of kings and castles.
Further, Cornwall's pretty fishing villages are some of the most beautiful places in England. Visiting the most popular, and travelling through to the neighbouring county of Devon, is in fact often seen as one of the best UK road trips!
However, while not particularly well known, my favourite destination in Cornwall has to be the village of Portloe; where I recently stayed and enjoyed a perfect week away. Tucked in a little cove it felt frozen in time and no photo I took really did its charm justice!
TOP TIP: When enjoying a holiday to Cornwall make sure you sample the local food offerings! Cream Tea and a Cornish pasty anyone?
---
10) Windsor:
Recently taking center stage for Harry and Meghan's Royal Wedding, the last of my UK holiday destinations that you need to visit is Windsor. This is purely thanks to its amazing castle and stunning 4500 acre "great park".
There are lots of royal landmarks in England, but in my opinion, none are more impressive than Windsor Castle. It would appear that the Queen agrees as she can often be seen in residence thanks to the Royal Standard flying above the castles round tower.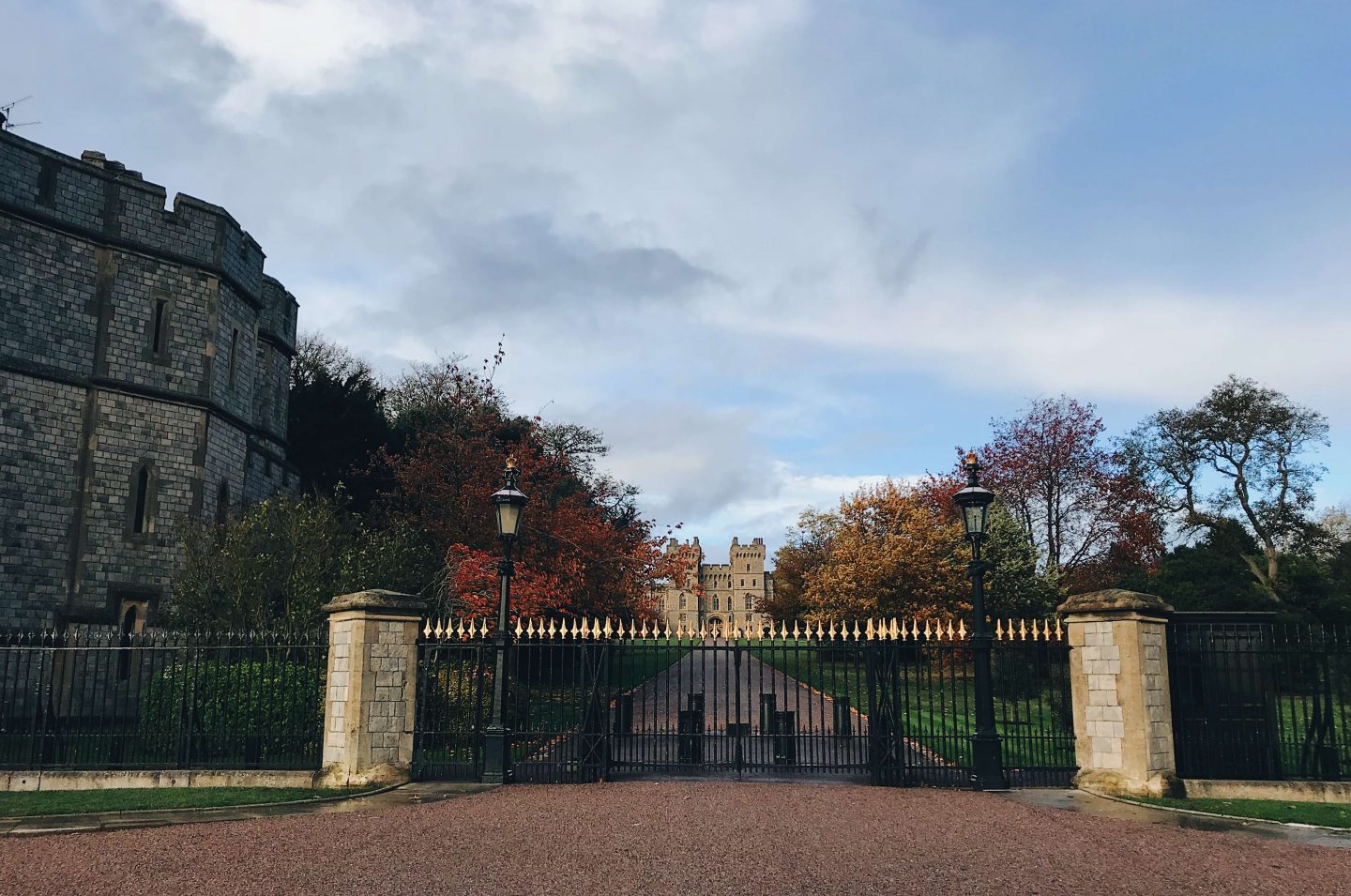 Again you may think a Windsor day trip is enough, but nearby attractions such as Lego Land, and the fantastic Berkshire countryside, make it another destination worth dedicating slightly more time to.
♦♦♦
That completes my list of the top 10 Holiday destinations in the UK that you need to visit. However there are plenty more amazing places to discover, and I for one certainly aim to enjoy as many staycations as possible going forward!
Like this post? PIN FOR LATER: