I'm a planner when it comes to my trips! Thus, when I added Ubud as my final port of call on my Bali Island Hopping adventure,  I quickly began Googling: Ubud things to do? Or, what to do in Ubud Bali? 
However, the only suggestion that the internet seemed to have for me was to visit the Ubud Monkey Forest…. Now I'm a huge fan of monkeys! But, I had my sights set on more adventurous and unique things to do!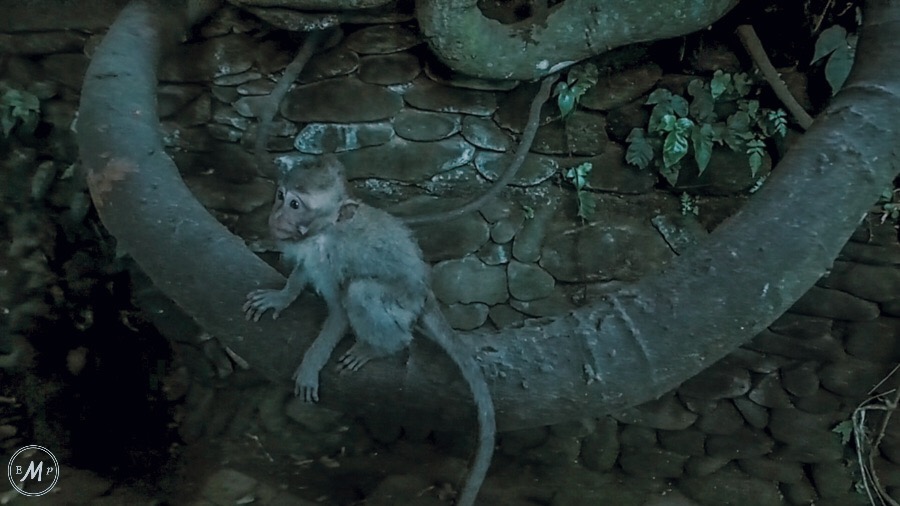 On my arrival in Ubud however, I thankfully found that 'The Heart of Bali' has hundreds of amazing places to explore and a seemingly endless amount of unique things to do. I could go on all day about everything I, therefore, got up to during my time in the region! But, I'm sure most of you reading don't have all day. 😉 Thus, I've narrowed it down to my favourite experiences…
So, without further ado lets get onto 5 Unique things to do in Ubud:
♦♦♦
1) Visit Ubud's Rice Fields – 
Ok, I know what your thinking, my first top thing to do in Ubud isn't exactly unique because hello, have you even been to Ubud if you don't Instagram a picture of the rice fields?
But, I believe that the landscapes of these man-made masterpieces are simply too breath-taking to miss. Thus, despite being 'touristy', a trip to one (or more) of Ubud's rice fields is something I'd highly recommend!
Personally, I chose to visit the Tegalalang Rice Terraces. Not only was I blown away by the scenery here, but I also thoroughly enjoyed walking along/down the terraces as I felt as though I was getting a true sense of life in rural Bali… Even if there was a slight crowd!
TOP TOP: Fancy taking in the scenery somewhere 'off the tourist trail'? Why not walk the Campuhan Ridge. Rather than taking you within the rice fields themselves, this walk lets you admire the landscape from one of Ubud's many ridges, while also offering great views over the whole valley, something which is especially beautiful at sunrise/sunset. 
---
2) White Water Rafting – 
The second of my 5 unique things to do in Ubud is one for adrenaline seekers – White Water Rafting… Hurtling down the rapids of the Ayung River was not how I'd imagined spending my last day in Bali but, it was perhaps the most memorable experience from my whole trip!
This was largely down to one thing: The scenery… The river is encased by tall cliffs on either side, meaning that vines and trees hang down to the water's edge, making you feel as though you're in the middle of the Amazon!
However, I do have to admit that visiting in early June i.e. the dry season, meant that the rapids were more of a lazy river. As such my blood didn't really get pumping during my voyage down the river. So if you're looking for pure adrenaline make sure to visit from October to March when the river is in full flow!
TOP TOP: There are many different companies that offer White Water Rafting in Ubud. Some are safer and more professional than others. Thus do your research when choosing! I opted to go with 'Bali Adventure Tours' and would highly recommend them!
---
3) Eat Overlooking Mount Batur – 
Mount Batur is an active volcano with spectacular scenery and vibrant colours. In other words, it's a must visit on any trip to Bali!
Located in Batur village, within the islands Kintamani District, Mount Batur is actually about an hour's drive from Ubud (so technically its one of the best things to do NEAR Ubud). None the less, the views are more than worth the drive.
Whats more, you can pair your trip to Mount Batur with a feast fit for a king thanks to a handful of restaurants that overlook the volcano from a hilltop road.
I ate at Madu Sari Restaurant which offers an authentic Balinese buffet whereby you can eat as much as you like whilst taking in the spectacular views – it's a win-win!
TOP TIP: If you're feeling adventurous there are several companies that offer hikes up Mount Batur in the early hours of the morning. Taking around two hours, they allow you to reach the summit for one of the most magical sunrises in Bali.
---
4) Visit a Luwak coffee farm – 
A somewhat odd (yet surprisingly nice) delicacy in Indonesia is Luwak Coffee which, in recent years has actually become known as the 'best coffee in the world'. How's it made? I hear you ask. Well basically, Luwaks (also know as Civet Cats) roam freely around coffee plantations, eating only the best coffee cherries. However, they can't digest the coffee beans meaning that farmers can collect the perfectly sorted beans from their droppings – I told you it was weird. 😉
Anyway I digress, one of the best authentic experiences you can, therefore, have in Ubud, is to visit one of these Luak Coffee farms. Personally, I chose to visit Satria Agrowisata which you can reach by bike or taxi.
I found it fascinating to learn more about how this delicacy is made, and the process through which poo is turned into something people actually drink! However, my favourite part of the experience was the free coffee tasting, whereby I got to sample the Luwaks work along with many fruit teas – all the while enjoy the scenic surroundings of the jungle.
For me, this is the perfect place to stop at after a busy day of exploring!
SIDE NOTE: some Luwak coffee farms keep their Luwaks in cages rather than allowing them to roam free – please try and avoid such places!
---
5) Take a cooking lesson –
My final unique thing to do in Ubud is to take a cooking class! I mean what could be better than learning from local Balinese chefs about how to cook famous dishes such as Satays, Nasi Ayam and Lawar… Dishes which you then get to sample I might add .:)
In this way, such classes not only allow you to fill your stomach but also provide you with new skills. Who knows perhaps you could rustle up Bebek at your next dinner party?
Check out the Top 10 Ubud Cooking Classes on Tripadvisor!
♦♦♦
As I said at the beginning of this post, it was super hard to limit my list of: 'Unique Things to do in Ubud' down to just five things. There's simply too much to see and do within Ubud – consequently, its the one part of mainland Bali that I feel I need to return too!
Have any other suggestions of Unique things to do in Ubud? I'd love to hear them in the comments below!
Subscribe to Blog via Email
PIN FOR LATER: