Beautiful wild and remote, Wasdale Valley is located in the western part of the Lake District National Park.  Home to Wastwater (England's deepest Lake) and Scafell Pike (England's highest mountain), the valley is a wonderful place to stay during a visit to the Lakes. Thus here's my complete guide to Wasdale Campsites and the other Wasdale accommodation offerings.
♦♦♦
More about Wasdale – 
Before I get into my Wasdale accommodation guide I thought it would be best to first reveal more information on the two different villages you'll find in the valley… These are: Wasdale Head and Nether Wasdale, which sit at opposite ends of the stunning Wastwater Lake.
Both of these villages are pristinely charming, but I would suggest staying in Nether Wasdale over Wasdale head, simply because the latter sits at the base  of Scafell Pike, and can therefore get very busy with tourists! Plus there's more pubs in Nether Wasdale which is obviously the most important factor. 😉
---
Wasdale Campsites –
Now you know everything you need to about Wasdale Valley, let's get into the accommodation options! Starting with Campsites…
Nether Wasdale Campsite:
My campsite of choice within Wasdale and one my Dad (who's been visiting the Lake District for over 30 years) returns to, again and again, is the Church Stile Holiday Park.
Located in Nether Wasdale, minutes away from the hamlets two pubs/restaurants, Church Stile holiday park is as idyllic as it gets. The friendly campsite offers a variety of pitching's for tents and campervans, and the grounds were surprisingly free of mud on our last visit during a very rainy April.
looking for things to do whilst in the Lakes? Check out my top Lake District activities.
The campsites facilities are also some of the best available! They include a little farm shop, which sells handy things such as bread, milk, and local produce, and a newly renovated shower block. However, Church Stile's crowning jewel is the small selection of static caravans it has available to rent which are modern, immaculate and surprisingly spacious.
For me, these provide the perfect balance as they allow you to enjoy the community vibe of camping, whilst staying warm, dry and very comfortable. Three things that don't usually come with camping in the UK!
Many campsites within the Lake District offer options like this which allow guests to experience 'glamping', but  Church Stile Holiday Park does it so well! This, therefore, makes it one of the best campsites in the Lake District in my opinion.
Campsites near Scafell Pike:
While I sang the praises of camping in Nether Wasdale above, another great option is the Wasdale Head Campsite (which is run by the national trust). This is a smaller campsite with only 120 pitchings and a handful of basic 'camping pods' available. However, if you're looking for campsites near Scafell Pike, then this is the option for you as it's based right at the foot of the mountain, and other Lake District Giants such as Great Gable.
In this way, the campsite is great for serious walkers. Further, as it's run by the National Trust, you can count on the facilities being high quality and well maintained!
---
Wasdale Accommodation –
Of course, Wasdale campsites aren't the only form of accommodation that is available in the valley!
Wasdale Hotel:
To begin with, if you're looking for a little bit of luxury, Nether Wasdale is home to a beautiful hotel: Low Wood Hall. This small guest house has seven rooms, which are each individually decorated in a classic English style. More so, the views from its rooms are simply stunning! Thus, this Wasdale hotel is definitely one of the best Nether Wasdale accommodation options.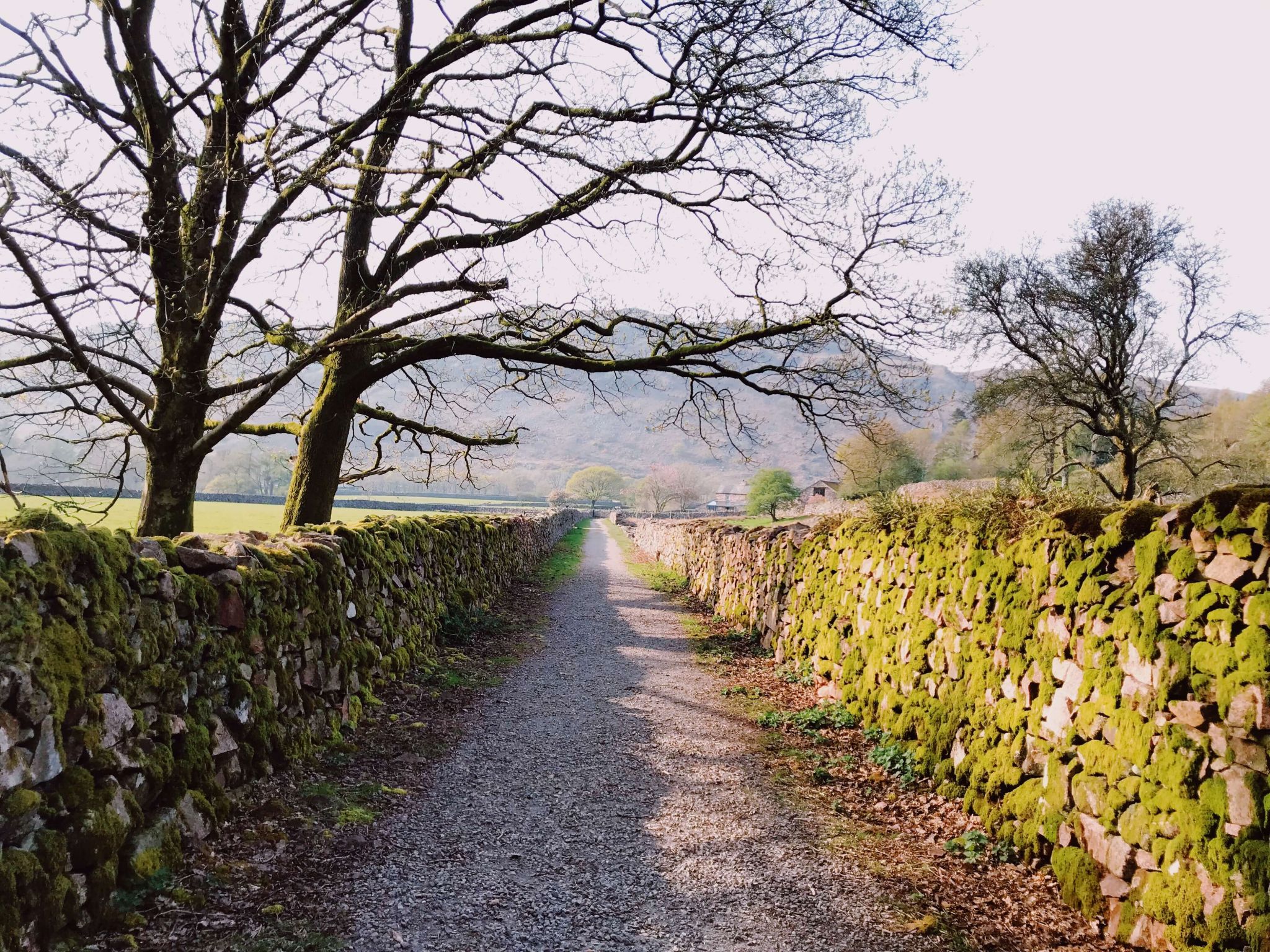 Classic Inns:
One thing that adds to the charm of the Lake District is the many pubs/inns that are dotted throughout the National Park! Many of these Inns date back hundreds of years, and Wasdale Valley is home to some of the most charming. Two of the best include the Strands Inn in Nether Wasdale, which offers modern rooms (and great food in the restaurant) and The Wasdale Head Inn. Although the rooms here are more basic, and a little pricy, you couldn't ask for a better location!
Wasdale Cottages:
One final Wasdale accommodation option is holiday cottages. There are several Wasdale cottages available for rent throughout the valley. These are a great option for people travelling in large groups, or those that are looking for a more secluded roof over their heads. This is because such cottages tend to be more isolated, making them the perfect countryside escape.
♦♦♦
That completes my guide to the Wasdale campsites and accommodation that is available if you're looking to stay within the valley. It truly is a wonderful part of the Lake District to stay in, and since there's such a wide variety of Wasdale accommodation options there's really no excuse not to make it the base for your trip to this beautiful part of the country!
Not sold on staying in Wasdale? Then the nearby Eskdale Valley is another great option! read my ultimate guide to Eskdale valley for more information on it. 🙂
LIKE THIS POST? PIN FOR LATER: